Maintenance – All you need to know
Whether you are taking out a van leasing deal on a fleet of vehicles, or a single van, it is important to consider the cost of maintenance. How much you pay to maintain your vehicle is a big factor when considering the whole life cost of your van.
Taking out van finance is already a great way to keep an eye on your business overheads, but taking out a maintenance contract to support your lease will help you avoid unexpected servicing and repair costs.
Ensuring your vehicle maintenance is taken care of can also give you valuable peace of mind. With features such as Service scheduling, a maintenance contract can take the hassle out of arranging routine servicing and repairs.
In order to benefit our customers, we at Global Vans have partnered with a panel of premium funders who can offer you a vehicle maintenance package, alongside your finance option.
For a fixed monthly fee, a maintenance agreement includes scheduling servicing, MOT, replacement tyres and other repairs. At the point of order, you can opt in to a maintenance package, and this cost will be added to your van finance agreement and included within your monthly repayments.
Maintenance Package vs. Manufacturer Warranty
Manufacturers offer a Warranty on new vehicles. These generally cover the first 3 years of the vehicle's life. A Warranty will cover faults at no charge for parts or labour. What this doesn't cover is the vehicle's routine servicing, any components/tyres that wear out gradually over time.
By taking out a maintenance contract, you are essentially extending the safety net of a Warranty. Better still, by opting for the Service Plus Package you will benefit from more comprehensive cover, and greater peace of mind.
What are the benefits?
Adding a vehicle maintenance package to your lease agreement offers a range of benefits: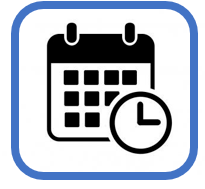 With a maintenance package you will be able to spread maintenance costs across the term of your lease deal. This means that you will never be surprised by unexpected repairs fees.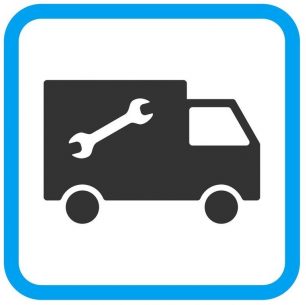 You'll know your vehicle is always in safe hands as all repairs are carried out by accredited garages who adhere to the high standards of the manufacturer.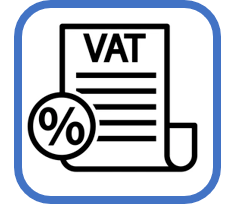 Much like your vehicle lease, the VAT is 100% recoverable on your maintenance contract if you are VAT registered.
What is covered by a maintenance package?
Maintenance packages can vary between providers, so it is important to check exactly what is included in your package when taking out the agreement. As a general rule, most maintenance packages include:
MOTs (if applicable)
Service booking and management
Routine servicing and maintenance
Tyre repair/replacement
Mechanical repairs of wear and tear from normal driving
What isn't covered?
Accidental damage/vandalism
Repairs/replacements due to driver negligence (lack of routine services)
Broken, stolen or missing items (hub caps/aerials)
Tyre replacements due to theft/negligence/vandalism
Excessive tyre replacements due to punctures
Damaged windscreen/glass replacement
Misfuelling
Consumables (oil, lubricant, Ad Blue, fluids)
Some financial providers offer a relief vehicle at an additional cost – to cover you while your vehicle is off the road. If this is important to you, ensure this is included in your maintenance package at the point of order.
FAQs
Can I opt for a Maintenance Package once I have my business lease vehicle? No, you can't add a maintenance contract at a later date, this has to be added at the point of order.
What do I do when I need an MOT? A new vehicle is due its first MOT 3 years after first registration. Just call your finance provider to book.
How to I book a routine Service? Call the Maintenance contact number of your finance provider.
How do I know what is covered by my Maintenance Package? When ordering your van, you can be provided with a list of all inclusions and exclusions of the maintenance contract offered by your finance provider.
Am I required to choose a Service Plus Package alongside my Finance Agreement? You aren't required to choose a maintenance contract. However, by opting for the Service Plus Package you can effectively extend the warranty on your lease van, covering your vehicle for more than just mechanical faults.
We know that your vehicle is integral to your business. So, not only does a maintenance contract take the hassle out of vehicle servicing and repairs – You can also feel safe in the knowledge that your vehicle will be maintained to the legal standard and any repairs will be made at no extra charge.
If you have questions about including a maintenance package in your business vehicle lease, Contact Us or call 0117 962 5314 and ask one of our experienced staff about our Service Plus Package.