About us: A different way to buy a van
We're not your typical van dealer. Our mission is to change the way consumers think about purchasing vans.
Most noteworthy, we believe in offering huge savings to our customers rather than investing millions of pounds into lavish showrooms. Our vans are identical to what you find at a dealership—minus the extra £1000 or so that the dealership adds to the price tag to pay for their indulgences.
We save thousands of pounds a year by buying our vans to order. Many other dealerships lose thousands by paying huge interest charges on the stock held on their forecourts. Therefore, we eliminate these unnecessary costs and pass the savings on to our customers.
Saving you up to 40% from dealership prices.
One thing you may notice about us — we offer one of the widest choices of vehicles in the UK. This is due to our special relationships with many of the country's leading vehicle manufacturers, motor dealers and leasing companies. This allow us to offer a choice of over 10,000 brand new vans—up to 40% less than main dealer prices.
Company Details:
Registered Name & Address: BL Autosource Llp T/A Global Vans, County Gates, Ashton Road, Bristol, BS3 2JH.
Financial Conduct Authority (FCA) Firm Reference Number: 406363
Company Registration No: OC302494
VAT Number: 790 6937 83
Data Protection Number: Z9272248
BVRLA Membership Number: 1681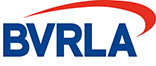 Global Vans is a trading name of BL Autosource LLP and are an appointed representative of AutoEase Vehicle Management Ltd who is authorised and regulated by the Financial Conduct Authority firm ref no. 689175. The firm acts as a credit broker not a lender and works with a panel of lenders to help fund your vehicle. The finance providers may carry out a credit check on you which could affect your credit score. BL Autosource LLP may receive payment or other benefit from the finance provider if you enter an agreement with them.