Get a quote on Van Insurance
Here at Global Vans, we understand that, as a business, you need to make sure that you have affordable van insurance for your leased vehicles and commercial vans. While van leasing is more cost-effective than buying, additional costs can mount up. That's why we partner with leading insurance companies such as Gallagher, to provide our customers with commercial van insurance that wont break the bank.
Teaming up with Gallagher means that you know you're getting the best deal on your van insurance. All of our funding partners require Fully Comprehensive Insurance, and with Gallagher you can have peace of mind that your vehicle is covered – so you can get on with the important stuff!
It's simple, reliable and affordable.
For a quick quote, just click the image to follow the link below or call 01615292277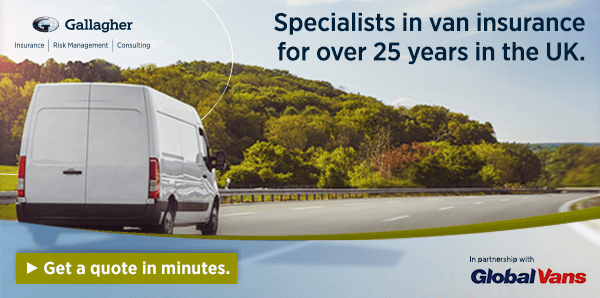 Please note that we are a broker and not an insurance provider. As such we are unable to provide advice or products relating to insurance. Our Insurance Partners as listed above, or your chosen Insurer will be able to answer any questions you have relating to insuring your new vehicle