Is Your Cheap Van Lease Too Good To Be True? What To Look Out For
June 10th, 2021
It's always a good idea to be on the lookout for great leasing deals. We all love a bargain, but you might see some van lease prices and think – this is too good to be true.
Sometimes a cheap van lease is just great value for money, but it is important that you check out the company offering the deal for any red flags.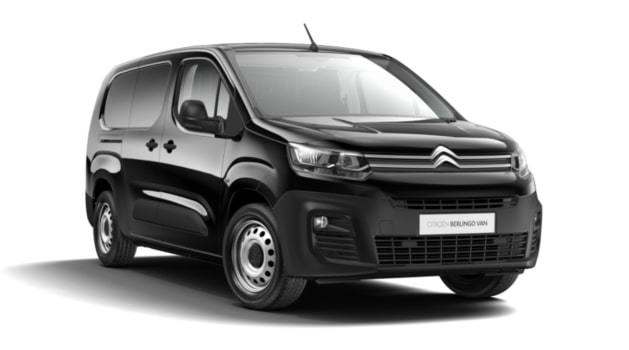 Tips on picking the right Van Leasing Company
Experience
How long has the van leasing company been trading for? Sometimes new start-ups may offer great rates to get going. However, on occasion these can be a front for a scam (check for identifiable contact info).
Well-established van leasing companies are likely to be more reliable. They will be able to offer great van lease prices, due to their network and relationship in the industry, and they have buying power that comes with longevity.
Contact Info
Can you easily find the company's contact info on their website? What about an address? Usually there will be a "Contact Us" section of the website. If you can't find a way to get hold of the van leasing company outside of the website, and they don't have an identifiable base, then this should act as a pretty big red flag.
Bad Reviews
Check out the major reviews sites and have a look at the recent reviews left for the van leasing company. Every company will have a couple of negative reviews in the mix so pay attention and be discerning. Look at what the customers have said about their experience with the company and the quality of the vehicles they offer. This way you'll get a good idea of the company you're dealing with.
Accreditation and Regulation
Any Van Leasing Company offering you leasing deals must be regulated by the Financial Conduct Authority (FCA) and the British Vehicle Rental and Leasing Association (BVRLA). The former regulates the fair treatment of consumers. The latter is the trade body for the vehicle rental and leasing sector. You should be able to easily spot if a company is regulated from a quick scan of their website.
Customer Service
A good way to find out if everything is above board, is to call the van leasing company you are considering. Then you can try out their customer service yourself. Good customer service is a good sign. A well-trained salesperson should be able to talk you through your options and provide you with some of the van lease prices available.
If you have any questions about getting a cheap van lease, or you would simply like to talk through the process, feel free to give us a call on 0117 962 5314.