What is the Best Commercial Van Insurance?
October 19th, 2021
Ensuring your vehicle is protected is important and the right commercial van insurance could save you money in the long run.
Taking out commercial van insurance helps to protect your business' investment in the vehicle. We've put together this quick guide so that you can make the right decisions when taking out business van insurance on your lease vehicle.
Van Insurance on Leased Vehicles
You will often find that a van leasing company will offer extras such as servicing and road tax included in your lease – however this is not the case with insurance. As you will be the person using the vehicle for the length of your business van lease, you will be responsible for making sure it is insured.
When leasing a van, you will need to ensure that it is covered by a Fully Comprehensive insurance policy. This is to protect both you and the finance company funding your lease in the event of unexpected costs from an accident or incident.
For commercial van insurance, the person leasing the vehicle will also need to be the insurance policy holder or a named driver on the policy.
You will be notified by your van leasing company when all financial agreements are complete – you will then be asked to insure the vehicle and provide proof of this (in the form on an insurance certificate) before your vehicle is delivered.
Any major van leasing company will likely have Insurance Partners who they will be able to recommend to you. These are generally specialised so that they can give you great deals on commercial van insurance – whatever your vehicle or specifications.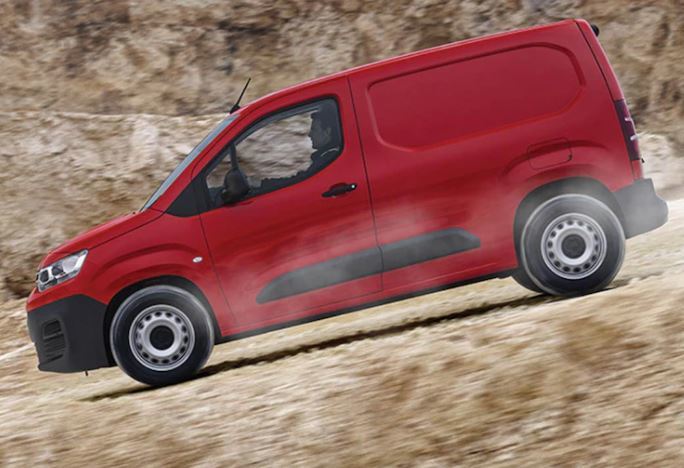 Types of Commercial Van Insurance
There are three types of Commercial Van Insurance – which is best for you, depends on your business.
Carriage of own goods: This encompasses businesses (sole trader and limited companies) as it covers the transportation of tools and items necessary to carry out your business.
Haulage: This generally refers to long distance delivery drivers.
Carriage of goods for hire or reward: This covers couriers or other delivery drivers who transport other people's goods for payment over short distances.
Rather than a private van insurance policy, sole trader and commercial van insurance mean you can use your vehicle for business, and personal use.
You may also want to add extras to your policy – for example tool and contents insurance to protect your livelihood.
Business Van Lease Insurance
There are a couple of things to be aware of when you're insuring a lease vehicle for your business.
You will need fully comprehensive cover – this will be a stipulation of your lease agreement.
Leasing deals do not include insurance, it is your responsibility to make sure your vehicle is insured.
If your vehicle is damaged, insurance will help you pay for repairs – but ensure this is done through the finance company's approved garage.
If your vehicle is written off, the insurance company will pay the vehicle value to the finance company.
GAP insurance may be necessary to protect you from the shortfall between the value of your vehicle and remaining cost of the lease, in the event the vehicle is written off. This is an additional insurance on top of your vehicle policy.
To learn more about commercial van insurance for sole traders, check out our Insurance Partners. To talk to one of our van specialists about leasing deals just call 0117 962 5314